Class Act Family Concert at Hawes
Our kids are so fortunate to be able to participate in the Class Act program at Hawes, which exposes them to classical music. On March 18th from 7 to 8 PM in our activity room, Hawes resident musician, Nancy Eldridge, will be performing a free concert featuring the works of Leonard Bernstein. Please join us to show Ms. Edlridge how much Hawes values musical education!
---
9th Annual HBCSD Student Art Exhibit
We all know that we have some very talented students at Hawes, but it's a treat when their talents are recognized by our district! on Friday, March 27th, some works of art created by our very own Hawes Hawks will be on display at the Huntington Beach Art Center from 5-7 PM. Please come and support them!
---
Thanks for WIGGIN' OUT with us! Here's what happened!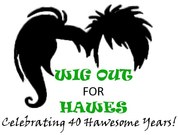 We hope you all had a good time wiggin' out at the Hawes Spring Fling - we sure enjoyed seeing all of you let your hair down (so to speak).
Thanks to your amazing support, we had our most successful Spring Fling ever!
Our Spring Fling committee members secured an insane amount of donation items! Thanks to their efforts and your generosity, the silent auction raised $34,000, the live auction raised $5,650 and the raffle raised $1,200. All told, we raised over
$40,000
that will go directly to our students.
We will immediately be purchasing 5 Chromebooks so that Hawes has a full class set.
The PTA will meet with school administration in the near future to determine how best to use the remainder of the funds to support our students.
We are the envy of our school district, and we should be! We wanted to share a few highlights of the generosity we witnessed.
Many employees of the Hilton and our auction company asked what private school we were. When we told them we were a public school, they were blown away!
The silent auction was open to the community, and we had several Hawes' alumni bid on and win items even though they no longer have students at Hawes. Once a Hawes Hawk, always a Hawes Hawk.
Who says social media is a waste of time? One auction winner heard about the auction on Facebook and spent over $1,200! Another winner drove up from Ladera Ranch to pick up his winnings totaling $800! Neither winner has a student attending Hawes!
We received unprecedented support from the Hawes staff this year, with many in attendance and several winning auction items. Mrs. Jennings won the Taylor Swift concert tickets!
Thank you so much for all that you do to support our students. We are humbled, we are grateful, and most importantly, WE ARE HAWES!
---
Hawes Locks of Love Cut-a-Thon!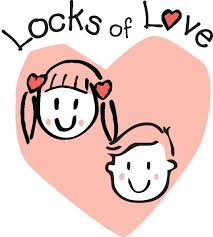 Attention Hawes students and parents! Do you have a heart for helping other kids? Do you think that you could grow your hair
long enough to donate 10 inches to a child in need? Then join 4th grade student, Katie T. for Hawes'
Cut-a-Thon! This May
l
ocal
stylists will be donating their time to cut participants' hair
and all of the ponytails will be donated to Locks of Love.
Locks of Love is a non-profit organization that makes wigs for kids who have hair
loss due to a long term medical condition. Your support in this effort will help a
deserving child feel normal again.
---
Book Spring Photo Sessions Now!
With so much going on during the holiday season, maybe you missed out on the fall photo sessions offered to the Hawes community by Lukens Photography...well fear not! A spring session is being offered now!
Two locations are being offered for photo shoots - the Beach and the Park. Beach Sessions are $125 and Park Sessions are $100 for weekends. Please see below for available dates and more information. Feel free to check out their work in the park photos shown below or on their website.
A portion of the proceeds from each session will be donated to the Hawes PTA, so let your friends and family know that they too can take advantage of this great opportunity by just mentioning "Hawes" when they book a session!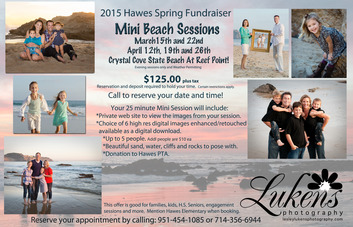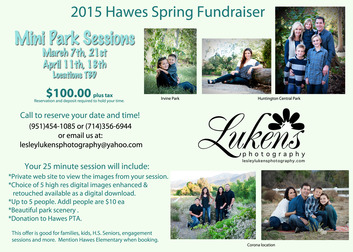 ---
Long Sleeved Spirit Wear Available Now!
It's hard to believe, but the cooler weather seems to have finally found Huntington Beach! To keep your Hawes Hawk warm while still showing school spirit, we are offering long sleeved 40th anniversary t-shirts and zip-up hoodies at the
Hawes PTA store
! Tshirts are $15 and hoodies are $30. Short sleeved shirts and trucker hats are also still available for purchase.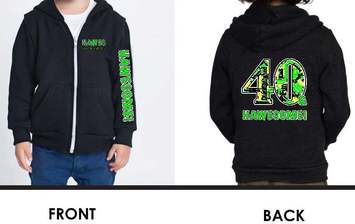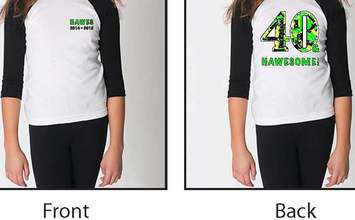 ---
Did you know you could easily donate $150.00 to Hawes PTA this school year with NO out of pocket expense to you?
Just a few minutes will help you support our PTA!
---
HAWES YEARBOOKS FOR 2014-2015 ARE AVAILABLE TO ORDER ONLINE!

The primary goal of our Hawes PTA is to enrich the educational and extra-curricular activities of all students. We strive to foster school spirit, sense of community and a strong relationship between parents and educators.
We hope you will continue to support our students, teachers and staff through your contributions to the Hawes PTA.
Click here to make a Direct Donation
---
Stay informed with Hawes PTA E-News each week:
Hawes PTA delivers weekly e-mail updates on school and PTA events during the school year. Sign up here to receive the Hawes PTA E-News and then check your e-mail to confirm your request. Don't forget to add hawes.pta.news@gmail.com to your safe subscriber contact list!